BLACK FRIDAY SALE!
Pulse Pro (CO2/PAR/PPFD)
BLACK FRIDAY SALE, NOW THROUGH DECEMBER 1, 2021!
BUY A PULSE PRO AT $499, GET A PULSE ONE FREE! ($698 value)! NO CODE NEEDED! DISCOUNT APPLIED AT CHECKOUT!
The ultimate grow room monitor. Pulse Pro is the big brother of the Pulse One, including all of the same features plus these additional sensors & hardware:
CO2 data: Dual-channel NDIR, ±(50ppm + 3%MV)
PPFD/PAR: Measures the total number of photons within the PAR region specific to plant growth
Spectrum & color analysis: Measures your light's color spectrum output
Light flicker frequency: Detect unwanted voltage changes and assess ballast & bulb health
Lithium-ion rechargeable battery: Allows for wireless, handheld operation while taking PPFD measurements & ongoing data logging during power outages
Description
How It Works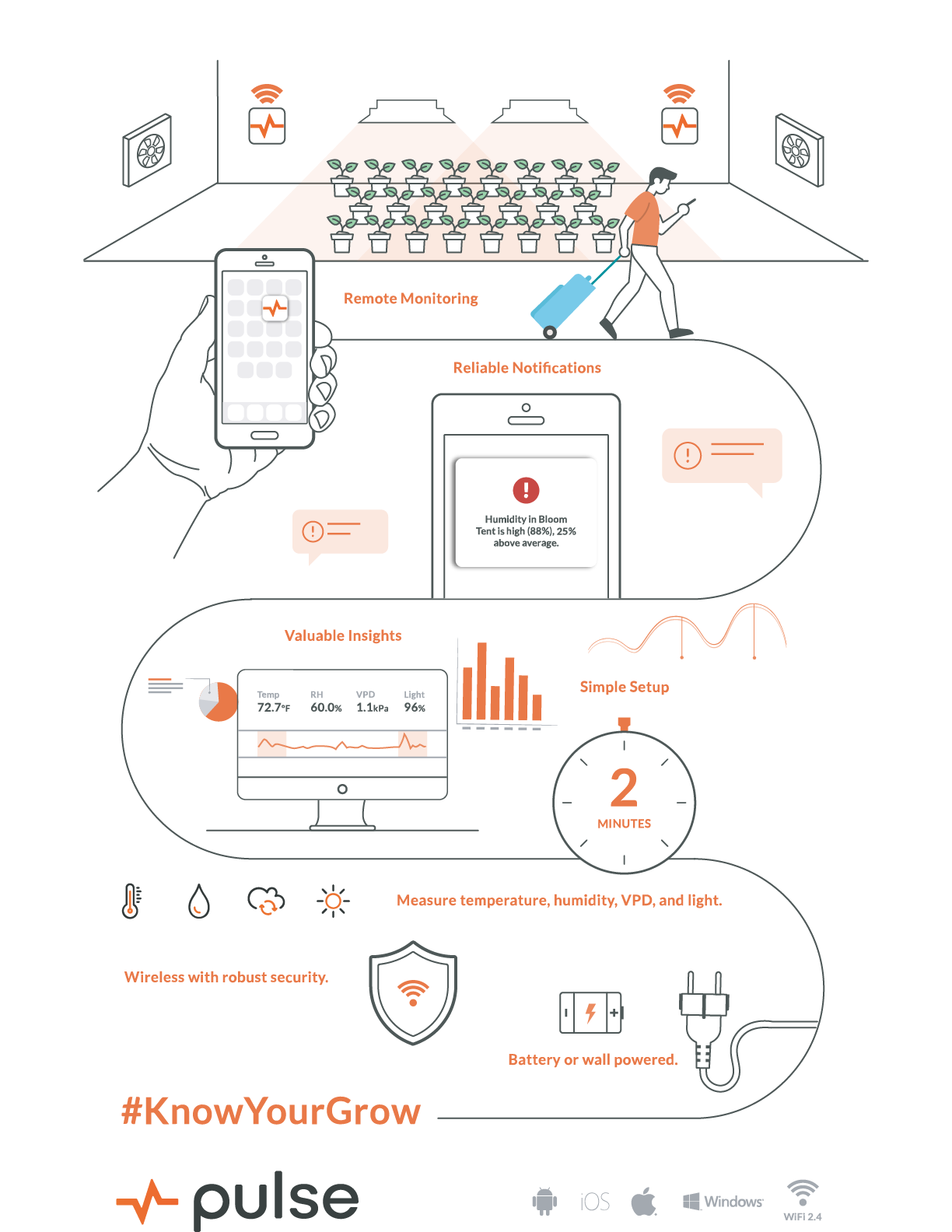 Only logged in customers who have purchased this product may leave a review.